Land ownership is a dream many Americans have worked towards their entire lives. Owning your own piece of land comes with a lot of benefits and is one of the biggest investments you will make in your life. As such, you need to do your research before investing in a property.
To help you on your journey towards land ownership, we've compiled a list of things you need to consider before choosing to buy land in Texas.
Your Guide to Buying Land in Texas
Get Your Finances in Order
Due to the inventory shortage and low interest rates, the real estate market is piping hot right now. Tracks are selling quicker than ever, sometimes within days of being listed and with multiple offers.
Though the Texas Real Estate Center's promulgated contract has provisions to provide buyers with enough time to secure financing, your offer is more likely to be taken seriously if you have the finances ready. This is why you need to get your finances in order even before you start looking for a suitable property.
Your best option for securing your finances is probably through a member of the Farm Credit System. As these lenders specialize in raw land and agricultural financing, they are your best bet if you're looking to purchase over 10 acres of raw land without improvements. You can also consider getting a quote from a local bank.
Choosing the Right Property
Now that you've planned out your finances, you need to figure out your goals for the property. Are you thinking of buying land to build your new home? Is it going to be a place to hunt or grow timber? Based on the answer to these questions, what the perfect property looks like might differ. For example, if you are looking for a place to build your home, you might want to consider its proximity to the schooling district, healthcare facilities, convenience stores, hardware stores, etc.
When investing in land, you also need to ask some important questions, including what kind of land you're buying, if utilities can be brought to your property, and what kind of permits you will need to build the property you want.
Talk to your realtor about your specifications and they will be able to help you find the right property for you.
Making an Offer
Typically, most offers usually start at 10% below asking price and you negotiate from there. In a hot market, multiple offers can be made on the same property which might result in it being sold well over asking price.
On the other hand, if a property has been on the market for several months, is difficult to access, or has undesirable features, you might be able to negotiate for a rate that is less than the asking price. Based on your requirements and budget, discuss with your buyer's agent before making an offer.
While making an offer, you also need to look at the contract before sealing the deal. If you're looking to buy rural land, you will probably use a TREC promulgated contract which will cover everything related to the real estate transaction.
Getting a pre-approval will make for a more compelling deal, especially if there are multiple same price offers on the property. Your contract will also stipulate the option period—an agreed-upon period during which you can back out of the deal, losing only your "option money." Opting for a short option period or paying more money will make your offer more desirable.
Another factor to consider when make an offer is the various additional costs that come with it, including permit fees, lot preparation fees, utility costs, and closing costs. Moreover, sellers also prefer shorter closing periods.
Property Inspection
After you've made an offer and decided on the terms of your contract, your option period will start. You need to use this time judiciously to evaluate the property and make sure it meets your requirements. From soil data and floodplain data to vegetative production, you agent will be able to able to connect you with a qualified consultant or agricultural expert to check if there are any major concerns.
Land Surveys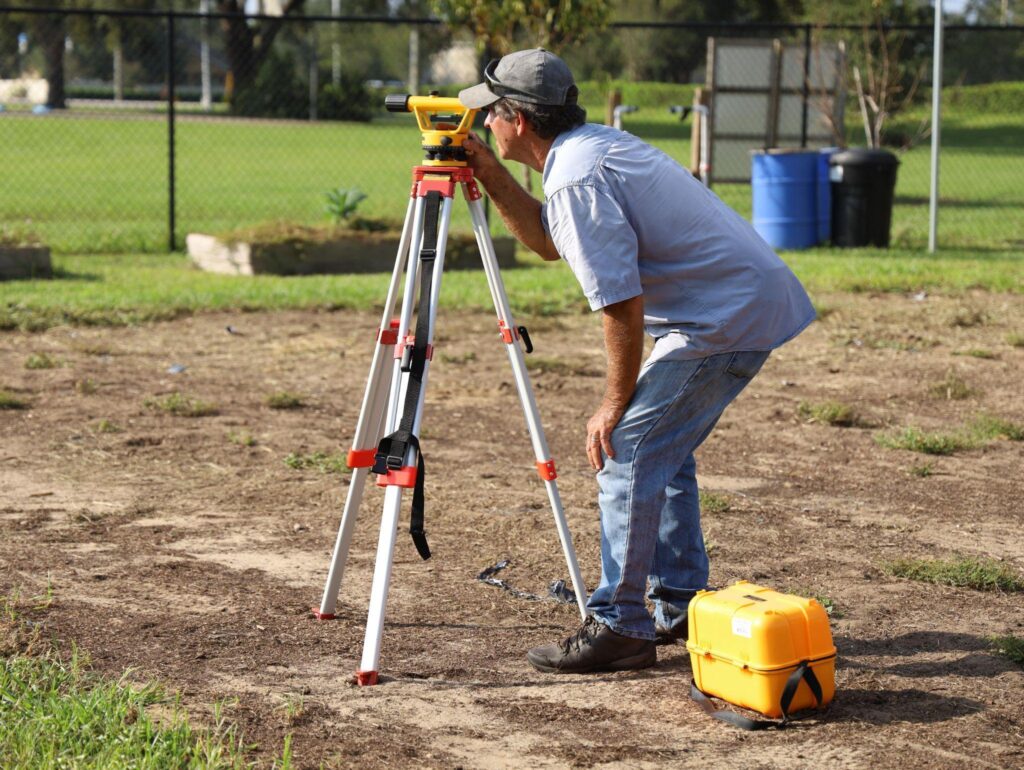 Rural land surveys are a critical part of any land investment. Getting one for your piece of land will not only show you exactly where the property line is located, but will also help you identify unknown easements, encroachments, and boundary issues that could cause problems down the road.
Usually, you will need to obtain a title commitment for the land before enlisting the help of licensed lander surveyor. In a title commitment document, a title insurance company promises to insure title to a property once it has been purchased. It consists of a list of all the recorded documents that affect the property, copies of which allows the surveyor to create the survey.
First, a surveyor checks the legal description of the property for accuracy to ensure you know exactly where the property lines are and that you are getting the exact acres of land you are expecting. Clarity on these matters could be very important for when you actually own the land in case there are regulations governing specific uses of land, such as installing a septic system or drilling a well for water. This will allow you avoid disputes later on.
Remember, there are several types of land surveys, including boundary survey, farm and rand survey, ALTA/NSPS Land Title Survey, as-built survey, engineering survey, mortgage survey, topographic survey, and acreage and lot boundary survey.
What kind of survey your land needs depends on what you will be using it for. For instance, if you are worried about erosion control, a topographical survey may best serve you. ALTA/NSPS land title survey is the most comprehensive and frequently recommended survey for land.
The journey to land ownership can be complicated. But with the help of Southpoint Surveying Company, you can rest assured that you have one aspect of the land buying process completely covered—land surveys. Our team of land survey specialists will provide you with fast, accurate, and reliable land surveying services so you can avoid larger complications later on. Contact us for more information.