What is an ALTA/NSPS Survey?
The American Land Title Association (ALTA) and the National Society of Professional Surveyors (NSPS) are a set of standards that govern land surveys as a reference for title professionals, lenders, and the issuance of title insurance coverage. That standard is called an ALTA Survey.
The ALTA/NSPS Land Title Survey is an essential tool for parties involved in a real estate transaction or a development project. It is a very common term used in the Civil Engineering & Real Estate domain which stands for "American Land Title Association". It's a set of principles that has classified and standardized the survey methods, processes, and actions of surveys, helping property surveyors meet the standard requirements of recognized Government and Private entities.
The basic objective of the ALTA survey is to establish common and acceptable principles and expectations in the U.S. It provides a common standard for all the parties in the transaction to follow – especially the professional land surveyors.
An ALTA Survey can be thought of as an aerial snapshot of current existing conditions of the property and the survey typically provides detailed information about:
Property boundaries
Easement and hindrances
Encroachments
Evidence of use by other parties
Names of neighboring property owners
Land improvements
Roads and property features
Access and legal routes to the property
Zoning classification
Flood zone classification
Water boundaries
Existence of cemeteries
Legal property description
The survey may also create a new boundary in the case of a design survey for new development. The survey will also depict how survey-related exceptions to title affect the property.
Why is an ALTA Survey required?
Mostly the Lending institutes, Banks, Title companies, and Insurance companies order the ALTA surveys to be performed to make sure the property in question is free and clear of all the survey matters except those already disclosed. Based on these clearances, the property title and mortgage insurance are issued.
An ALTA Survey may be required for any of the following reasons:
as part of due diligence when a property is being transferred or refinanced
to satisfy the title insurer's requirements for the issuance of ALTA Title Insurance coverage
to locate both recorded and non-recorded matters
to remove survey exceptions from a title commitment
to show the potential risks and benefits of property ownership
to recognize complex issues
and, to use the survey data as verification of actual matters
Since these surveys are performed mostly for commercial properties, they are costly and complicated; therefore, a title commitment is required before ordering an ALTA survey. Land surveyors work closely with title companies to ensure that all information is accurate and provides the most comprehensive view of the property in question.
Steps in ALTA Survey:
An ALTA land survey aims to collect and record data from property records as well as physical surveying, to fulfill the needs of title companies during insurance dealings.
Following are the steps and processes required to perform during the ALTA survey:
The property is researched for both public and private land records
A physical analysis of the property and boundary lines is conducted by the surveyors' field crew
Both the physical analysis and the research are used to conduct a property analysis
With his or her analysis, the surveyor prepares a map of the survey
Once the map is finished, it is reviewed by the title company and other parties
The surveyor signs and seals the map once the client accepts it
When Do You Need an ALTA Survey?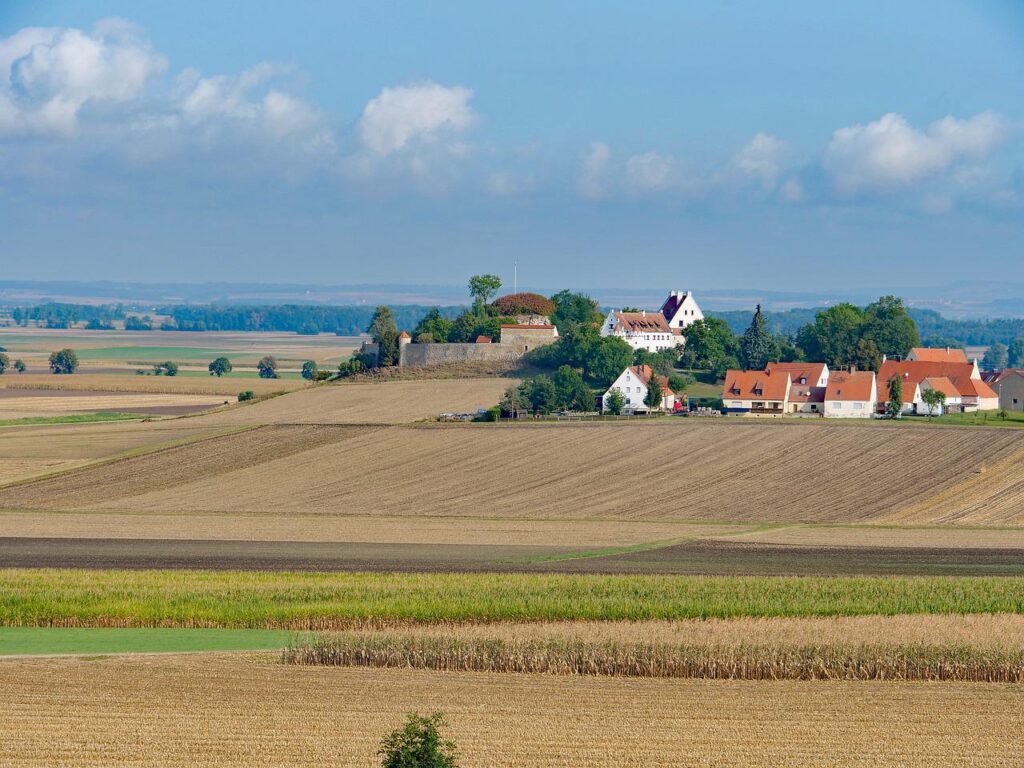 An ALTA Survey involves a complete examination prepared by a registered licensed surveyor per the standards established by the American Land Title Association (ALTA) and the American Congress of Surveying and Mapping (ACSM). An ALTA Survey depicts the property's borders and the position of any improvements, such as structures, fences, utility lines, roads, and easements, on the subject property.
While an ALTA survey is higher in cost than other survey types, it is considered to be one of the most complete and full-proof surveys. While it isn't required for every land purchase, there are situations when you should consider spending the extra money for an ALTA survey.
This type of survey is either needed or suggested in the situations given below:
1.    Buying or Selling Commercial Real Estate:
When a piece of commercial property is mortgaged or transferred, title insurance companies and/or lenders often demand an ALTA survey be completed. This is because commercial purchases normally come with "survey risks," such as boundary line disputes, encroachments, or other conditions and/or circumstances, such as easements or easement claims not found in public records.
This information may often make or break a deal, or at the very least make things a lot more complicated. An ALTA survey reveals any issues that need to be addressed and assists in ensuring that the property is risk-free before purchase. Similarly, if you're selling a commercial property, it's a good idea to have an ALTA survey done just to have a record to compare to the buyer's survey.
2.    Buying a piece of Vacant Land:
If you're purchasing vacant land, an ALTA survey may be advisable even if it's not needed. While a simple border survey may be the bare minimum in this situation, vacant land is not frequently surveyed or was surveyed in the past when technology was significantly less accurate. This means there may be boundary, ownership, or encroachment concerns that aren't apparent at the time of purchase but could come back to bite you later. Before making a purchase, an ALTA survey gives the additional research needed to find and fix these difficulties.
3.    Resolving Property Disputes:
When buying or selling a piece of land, many circumstances come into play. If you're in an uncomfortable circumstance where a property dispute is involved; a more in-depth ALTA survey may be the best option. Simply said, the more complete a survey is, the greater the level of protection it offers.
Typically, ALTA/NSPS land title surveys are employed for commercial properties because they might take weeks to complete and cost thousands of dollars. ALTA/NSPS land title surveys are extremely detailed, encompassing property lines, boundaries, real property, easements, encroachments, liens, and land ownership information. The ALTA/NSPS land title surveys are designed to give the title industry stability and standardization.
In many cases, an accurate land survey is required before land may be bought or sold. At Southpoint Surveying Company we are committed to providing our customers with superior service, high-quality products, and competitive pricing. For more information on our ALTA surveys, contact us today!